Executive Team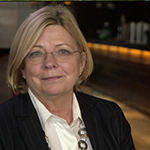 Anne-Marie Mitchell, Director and owner of G.E.T Educational Tours
Anne-Marie joined G.E.T Educational Tours as a sales representative and progressed to junior partner at the age of 26. Visiting the length and breadth of Australia, as well as dozens of other countries across four continents Anne-Marie has been in search of new experiences for Australian students as well as continuing her own personal quest for living lessons. Anne-Marie has been Managing Director of GET Educational Tours since 1996.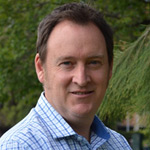 Marcus Leonard, General Manager- Product and Operations
Building great relationships with our many travel partners such as tour operators, hotels, coach companies, rail and tourism bodies is the responsibility of the General Manager. Not only does Marcus get to create great itineraries and experiences for your students, he gets to experience them first hand so that you can be confident your students are in good hands.
Sales Team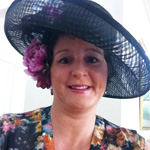 Anita Giovannini, National Sales Manager
Anita has worked in the travel industry for the past 35 years and remains passionate about leading and nurturing a sales team as well as being involved in creating "living lessons" for students & teachers alike. She believes that travel not only brings educational/curriculum based knowledge but teaches life skills in real world time which provides tremendous opportunities for personal growth.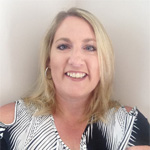 Emmily Goodman, Account & Business Development Manager (VIC/SA/NT)
Emmily has worked for G.E.T for the past 12 years in different roles within the organisation. Starting as an assistant in the operations team, she moved into a Canberra specialist role and has now been an account manager for the past 4 years. She is passionate about the benefits of educational travel, and with lots of experience organising school tours as well as travelling to numerous destinations, she is one of the best people to organise your next school tour.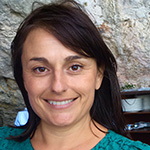 Leanne Schiavello, Account & Business Development Manager (VIC/WA/TAS)
Leanne has worked in the travel and events industry for over 10 years. She's travelled extensively, been lucky enough to live and work in Italy for 7 years, London for 2 years and even Portugal for 3 months. Back home in Melbourne she is excited to share her experience and passion with you. Leanne has 2 children and keeps them in mind when organising school tours to make sure she's offering a safe and educational tour.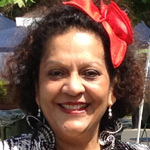 Virginia Juriansz, HR and Account Manager (VIC)
Virginia has worked for G.E.T. for the past 10 years. She has a passion and thirst for travel and this flows through the groups she handles, ensuring that each and every group has a memorable and educational experience.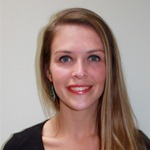 Jessica Nann, Account & Business Development Manager (NSW and ACT)
Jessica has a passion for travel and languages. She has spent a year living in the South West of France and three years working as a Tour Guide throughout Europe. Having experienced three different international Educational Tours as a student, Jessica understands the value of the lessons learnt whilst travelling with a school group.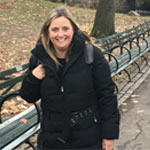 Deb Suey, Account & Business Development Manager (QLD)
After finishing school Deb packed her bags and travelled to America on her first overseas adventure. Growing up in a regional Queensland country town this was incredibly exciting and new. She was lucky enough to attend school in California and travel with her host family while she visited. Her love for travel and adventure continues to grow. Since then she has explored many other destinations including G.E.T tours to Japan, New Caledonia, New York, Florida and Alabama.
International & Domestic Destination Specialists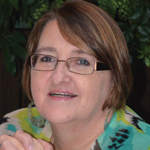 Ulrike White, Destination Co-ordinator (Australian Tours)
Ulrike began her role at G.E.T. in 1996 working in the International department. Here she discovered the advantages of experiencing language and culture outside the classroom through travel. Ulrike now heads the domestic department where she organises camps to the Northern Territory, Queensland, New South Wales, South Australia and Tasmania.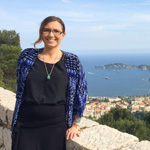 Kymberley Bailey, Domestic Operations
Kymberley's love of travel started early in life with her first overseas trip to the UK at 9 months old. As her love for travel grew, in 2015 she packed her bags and travelled on her first solo trip to Europe. Kymberley has completed an advanced diploma of tourism and management and is part of the Domestic team helping teachers organise their Canberra tours.
Karyn Laws, Operations - New Caledonia / Indonesia / Singapore
Karyn has worked for G.E.T. for the past 20 years and has travelled extensively throughout Asia and the Pacific. Her passion is New Caledonia – having been there dozens of times over the years. Her main hobbies are horse-riding and dog training.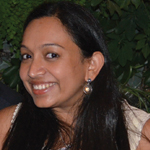 Kathy Gore, Operations - Japan / China / Vietnam / Cambodia
Born in the bustling city of Mumbai, India, Kathy studied at its world renown University and graduated with an honours degree in Commerce. In the past 10 years, Kathy has taken a variety of progressive roles with some of Australia's leading Travel organisations before joining G.E.T.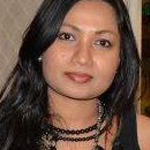 Gayani Perera, Accountant
Gayani Perera was born in Sri Lanka and immigrated to Australia in 2005. She completed a Bachelor Degree of Accounting & Finance in Australia and has had various accounting roles. Starting in 2018 Gayani is very excited to join the wonderful and exciting world of travel as G.E.T's accountant.